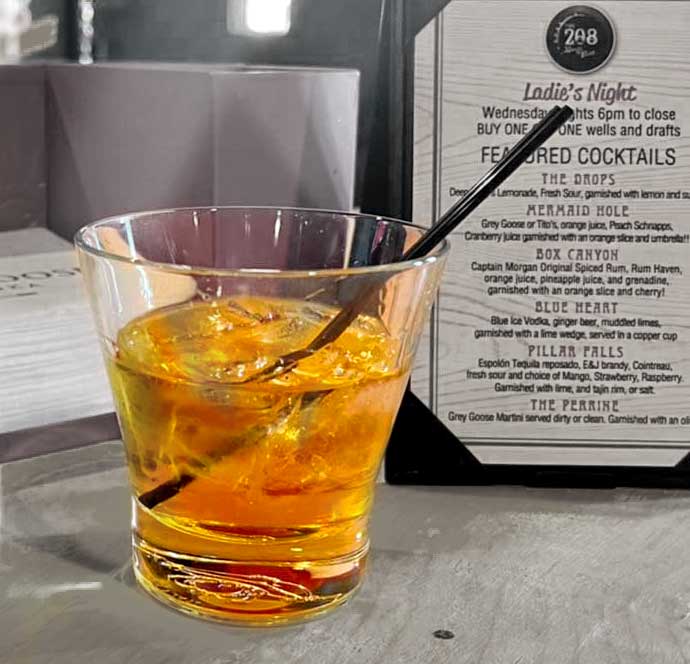 Welcome Idahome
Get comfy and stay awhile!
The 208 Bar & Grill features all your Idaho favorites in a friendly down-home environment that will have you coming back week after week! 
The 208 Bar & Grill seemed a perfect fit to encompass all of Idaho - well, once we tagged the nickname for the Bar side as The 986, THEN all of Idaho was recognized and encompassed!
(Those are Idaho's area codes in case you are new over here)
As the outdoor space developed with lots of help from friends, and our own sweat from demo, re-seeding, new fencing, paint, etc. we fell in love with it. One day, while sitting on the deck and admiring how it looked, Deb said "I love that it just feels like we are hanging out in someone's backyard." In response, Ryan said, "That's it, it's The Backyard!" The name just fits.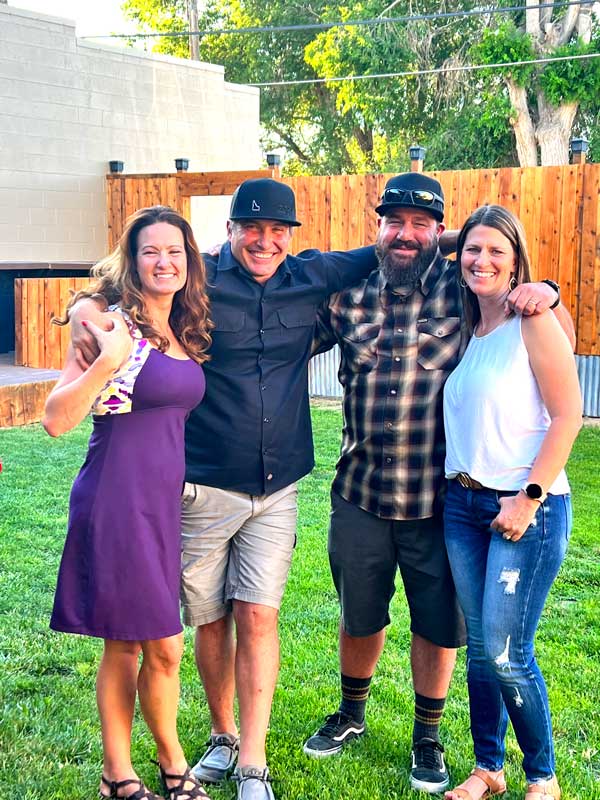 Deb and John Urrutia, co-founders of The 208 Bar & Grill, found themselves in the bar/restaurant business in 2005 when they purchased The Cove of Twin Falls. Neither John, a PA practicing medicine, nor Deb, a 3rd grade school teacher, had any experience in running a pub, but their love for performing music drove them to give it a try, so Deb quit her teaching job to learn the ropes! The Urrutias had been in bands together over the years, and were running out of places that welcomed live music performances. While The Cove was small, it soon proved to be a wonderful vibe for small groups, open mic nights, and party nights with bigger bands outdoors. This experience prompted Deb & John to put their names on the liquor license list for Jerome, where they reside, to one day start up another bar and restaurant in the hopes of creating a place with the same great vibe. In 2021, the census came out and their names came up for the licensing! It was time to come through on their vision, but they didn't want to do it alone!
Ryan and Darynn Glodowski, long time friends of Urrutias and Jerome residents, had also expressed a desire to have a place like The Cove nearer to home. Glodowskis were no strangers to creating, owning, and operating a business, as they had built Country Auto, a thriving local car dealership, together from the ground up. It had been discussed to possibly create a "Cove 2" together, but it soon became apparent that a place with its own unique identity would be a better fit for the community and also reflect the founders shared love for Idaho and all Idaho has to offer. Glodowskis are big supporters of the community, being highly involved with town improvements such as the skate park and splash pad being added to the city park, so partnering up on a new restaurant seemed like the next thing Jerome needed!
"The 208" became the favored of all ideas, because it spoke to the founders' hearts. Both couples are profoundly proud of this great state and all it has to offer. They wanted to create a place where every Idahoan feels at home, and where out-of-staters feel a warm Idaho welcome!